Posts for: June, 2016
By Northern Quality Dental
June 21, 2016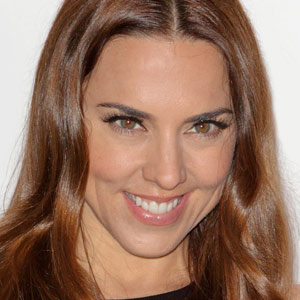 As a member of the best-selling pop group Spice Girls, Mel C (AKA Sporty Spice) enjoyed her share of musical superstardom. At the band's peak in the Nineties, the young singer's signature look featured baggy sweatpants, an assortment of tattoos, a nose stud and a gold-capped incisor, front and center in her mouth. Today, Melanie Chisholm is still singing — but now she's a mom, an amateur triathlete… and that gold tooth is just a memory. Not only that, her smile looks more evenly spaced and whiter than it did when she was referred to as the "tomboy" of the group.
What happened? In our view, it all boils down to changing tastes — plus a little bit of help from dental professionals. As the "wannabe" singer proves, there's no single standard when it comes to making your teeth look their best. Your own look is unique to you — and your smile can reflect that individuality.
For example, crowns (caps) are substantial coverings that may be placed on teeth when they are being restored. They are available in three types: gold, all-porcelain, or porcelain-fused-to-metal. The latter two are tooth-colored, while the gold is — well, shiny like gold bling. Which one is right for you? In many cases, it's your choice.
Likewise, dental veneers — wafer-thin shells that can correct cosmetic issues by covering the surface of your teeth — can be made in a variety of shades. Their hues may range from natural ivory to Hollywood white, and everything in between. What's the best color for you? Only you can say.
Some people opt for a "smile makeover" that uses small irregularities in the spacing and color of teeth to create a more "natural" look. Other folks want a perfectly even, brilliant white smile that dazzles the eye. Still others are looking to match or restore the smile they once had — perhaps even re-creating a signature gap between the teeth. As long as there are no other dental issues involved, the choice is yours.
So if you're unhappy with your smile — or if you feel it doesn't reflect the person you "wannabe" — why not talk to us about a smile makeover? Just call our office to schedule a consultation. You can learn more about this topic in the Dear Doctor magazine articles "Beautiful Smiles by Design" and "The Impact of a Smile Makeover."
By Northern Quality Dental
June 06, 2016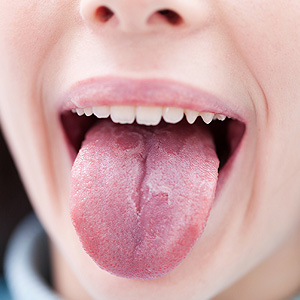 Some things in life look worse than they really are. A condition known as "geographic tongue" is a good example: while it may look serious, it's not a cause for real concern.
If you've never heard of geographic tongue it's because it's not a common ailment: it only affects one to three percent of the population. The name comes from patches of redness on the top surface of the tongue surrounded by grayish white borders, which gives the red patches a look similar to land masses on a map.
It's known formally as "benign migratory glossitis," which tells us more about the condition: "benign" means the patches aren't cancerous; "migratory" indicates the patches tend to move and take different shapes along the surface of the tongue. In fact, it's possible for them to appear, disappear, and then reappear over the course of a few days.
The exact causes of geographic tongue haven't been fully substantiated. Researchers believe emotional stress, psychological problems or hormonal disturbances (especially women during pregnancy or ovulation) could be triggers for its occurrence. Certain dietary deficiencies like zinc or vitamin B, or acidic foods are also believed to be factors.
While geographic tongue isn't painful, it can leave your tongue feeling more sensitive with a mild burning or stinging sensation. If you're prone to having geographic tongue, there are some things you can do to reduce the irritation. Try to avoid eating acidic or spicy foods like tomatoes, citrus fruits or mint, as well as astringent substances like alcohol or certain mouthwashes. We may also prescribe anesthetic mouthrinses, antihistamines or steroid ointments to help ease any discomfort.
The good news, though, is that this harmless condition is more irritating than anything else. With a little care and forethought you won't even know you have it.
If you would like more information on geographic tongue, please contact us or schedule an appointment for a consultation. You can also learn more about this topic by reading the Dear Doctor magazine article "Geographic Tongue."