Posts for: May, 2019
By Northern Quality Dental
May 20, 2019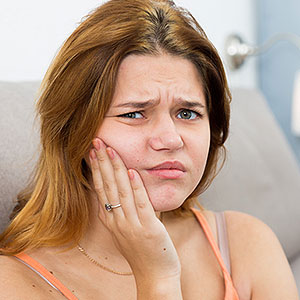 Losing a tooth can be traumatic, but a dental implant can dramatically turn that experience around. Providing functionality, life-like appearance and durability, implants stand out as the premier restoration for lost teeth.
For adults, that is. An older child or teenager with a missing tooth may need to wait a few more years for an implant. The reason: jaw development. A person's jaws, particular the upper jaw, continue to grow with most growth completed by early adulthood. Natural teeth with their periodontal attachments develop right alongside the jaw.
But because an implant attaches directly to the jawbone, its position is fixed: it won't change as the jaw grows and may gradually appear to sink below the gum line. That's why we wait to place an implant until most of jaw maturity has occurred after full jaw maturity. For females, we try to wait until 20 years of age and for males, usually 21 years of age. These are guidelines as some people mature faster and some slower, so a discussion with your dentist or surgeon is necessary to make an educated decision.
While we wait, we can install a temporary replacement for a child's or teenager's lost tooth, usually a partial denture or fixed modified ("Maryland") bridge. The latter affixes a prosthetic (false) tooth in the missing tooth space by attaching it to the back of natural teeth on either side with bonded dental material. It differs from a traditional bridge in that these supporting teeth aren't permanently altered and crowned to support the bridge.
During the time before implants we should understand that the area where the implant will be placed will undergo some bone deterioration, a common consequence of missing teeth. Forces generated as we chew travel through the teeth to stimulate renewing bone growth all along the jawbone. But with a lost tooth the chewing stimulation ceases at that part of the bone, slowing the growth rate and leading to gradual bone loss.
Fortunately, the titanium posts of dental implants stimulate bone growth as bone cells naturally grow and adhere to their surfaces. Before then, though, if the bone volume is diminished, we may need to graft bone material to stimulate bone growth that will enlarge the jaw bone enough for an implant to be placed.
It usually isn't a question of "if" but "when" we can provide your child with an implant for their missing tooth. In the meantime, we can prepare for that day with a temporary restoration.
If you would like more information on dental restorations for teenagers, please contact us or schedule an appointment for a consultation. You can also learn more about this topic by reading the Dear Doctor magazine article "Dental Implants for Teenagers."
By Northern Quality Dental
May 10, 2019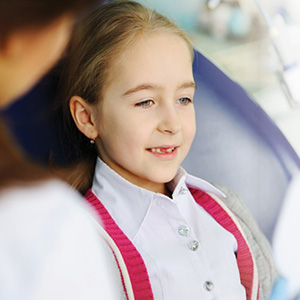 The longer many health problems go on, the worse they become. Treating them as early as possible could stop or slow their development.
That holds true for poor bites: while we can certainly correct them later in life, it's often better to "intercept" the problem during childhood. Interceptive orthodontics attempts to do this with treatments that influence how the jaws and other mouth structures develop during childhood. Many of these techniques are usually best implemented before puberty.
For example, some very complex problems called cross bites can occur if the upper jaw grows too narrowly. We might be able to stop this from happening by using an orthodontic appliance called a palatal expander during the childhood years. It works because the bone at the center of the palate (roof of the mouth) has a gap running back to front until the early teens when the gap closes.
We fit the palatal expander up under and against the palate, then extend out metal arms from a center mechanism to the back of the upper teeth that exert outward pressure on them. This widens the center gap, which the body continually fills with bone as the device gradually exerts more pressure. Over time this causes the jaw to widen and lessens the cross bite. Timing, though, is everything: it's most effective before the gap closes.
Another way to aid jaw growth is a Herbst appliance, a hinged device that alters the movement of the jaws. As a child wears it, a Herbst appliance draws the lower jaw forward to develop more in that direction. Like the palatal expander, it's best used before significant jaw growth occurs.
These are just two examples of techniques and tools that can guide structural growth and prevent bite problems. Because they're most effective in the early years of oral development, your child should undergo an orthodontic evaluation as early as age 6 to see if they need and can benefit from an interceptive treatment.
Interceptive orthodontics can stop or at least slow a growing bite problem. The effort and expense now could save you much more of both later on.
If you would like more information on interceptive orthodontics, please contact us or schedule an appointment for a consultation. You can also learn more about this topic by reading the Dear Doctor magazine article "Interceptive Orthodontics: Timely Intervention can make Treatment Easier."