Posts for tag: porcelain veneers
By Northern Quality Dental
May 25, 2018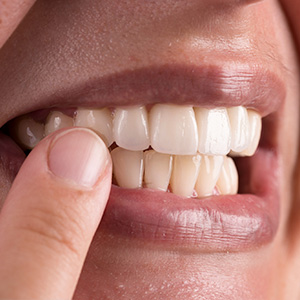 With exciting innovations in cosmetic dentistry over the last few decades, we can now transform nearly any unattractive smile. One of the best and most cost-effective of these is the porcelain veneer. These thin layers of dental porcelain are bonded over the front of chipped, slightly misaligned or stained teeth to create an entirely new look.
Veneers have evolved over time, especially with the materials they contain that give them their beauty and life-likeness. The first veneers were made mainly of feldspathic porcelain, a mineral composition known for its similarity in color and translucence to natural teeth.
But because this early porcelain had a high amount of silica (in essence, glass), and because they were created through overlaying several thin layers that weren't as strong as a single piece, they were prone to shattering. This made them problematic for teeth subject to heavy biting forces or patients with clenching or grinding habits.
The situation changed dramatically in the 1990s, when dental labs began adding Leucite, a sturdier glass-like mineral that didn't diminish the porcelain's translucence. Not only did Leucite make veneers more shatter-resistant, it also enabled dental technicians to fashion most of the veneer in one piece to further strengthen it.
More recent veneers may now incorporate an even stronger material called lithium disilicate. Because lithium disilicate has twice the strength of Leucite, veneers made with it can be as thin as 0.3 millimeters. Not only does this blend together the most desirable qualities expected of a veneer—strength, aesthetic appeal and easy fabrication—it allows for a broader range of situations and uses.
Both of these materials can be pressed or milled to assume the exact shape necessary to fit a particular tooth. The manufacturing process also allows for creating smaller veneers that can then be overlaid with porcelain for the most life-like appearance possible.
Thanks to these stronger materials enhancing the natural beauty of porcelain, we now have a wider creative palate for transforming your smile.  
If you would like more information on porcelain veneers, please contact us or schedule an appointment for a consultation. You can also learn more about this topic by reading the Dear Doctor magazine article "Porcelain Veneers: Your Smile—Better Than Ever."
By Northern Quality Dental
March 15, 2016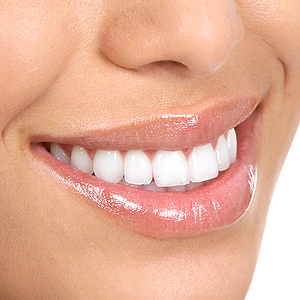 There are a lot of ways to improve the appearance of your teeth. Some methods can be quite involved like crowns or bridgework, which require extensive alteration of teeth to accommodate them.
Other methods, though, can achieve stunning results with less tooth reduction or alteration to your teeth. Porcelain veneers are one such alternative that literally puts a new face on your teeth. A dental veneer is a thin layer of restorative material (usually porcelain) that is bonded to the outside of a tooth to cover blemishes. They're an excellent choice for dealing with otherwise healthy teeth with mild to moderate chipping, wearing, staining or slight misalignment.
Veneers can be fashioned to match the shape and texture of the prepared tooth, as well as coloring that blends with neighboring teeth. They're created by skilled dental lab technicians who use porcelain powder mixed with water to create layers of pliable porcelain laminated together to achieve the appropriate thickness and shape. The veneer is then oven-fired to produce a strong, durable product.
Their use in various dental situations does require some tooth preparation, though normally not as much as other restorative measures — usually no more than 0.5 mm of surface enamel. Removing this small amount will ensure the veneer doesn't look too thick and bulky once bonded to the tooth.
There are some situations, though, where veneers aren't the best choice: because they're mainly a cosmetic solution, they can't remedy problems like poor tooth position and bite or large discrepancies in root position. And teeth that are heavily decayed may require more extensive dental work to repair and preserve them.
In the right situation, though, veneers can make a huge difference to your smile and last for years, as long as you practice effective oral hygiene and don't subject them to abnormal biting force (no cracking hard shell nuts with them — they can shatter). In skilled hands, veneers can transform your teeth from embarrassing to dazzling.
If you would like more information on porcelain veneers, please contact us or schedule an appointment for a consultation. You can also learn more about this topic by reading the Dear Doctor magazine article "Smile Design Enhanced with Porcelain Veneers."