Posts for tag: root canal treatment
By Northern Quality Dental
December 31, 2018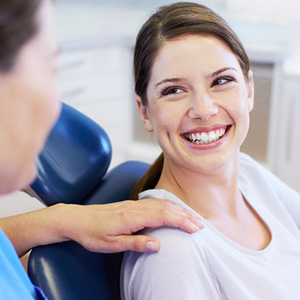 With smart phone in hand, you can instantaneously find out just about anything. Unfortunately, online search results aren't always accurate. Case in point: there's an idea floating on the World Wide Web that root canal treatments cause cancer.
Sounds ludicrous? Yes, but like other strange ideas this one has historical roots (pardon the pun). In the early 20th Century, a dentist named Weston Price propagated the idea that leaving a "dead" organ in the body caused health problems. By his view, a root canal-treated tooth fell into this category and could potentially cause, among other things, cancer.
But concern over root canal treatment safety is on shaky ground: dentistry examined Dr. Price's ideas over sixty years ago and found them wanting. But first, let's look at what a root canal treatment can actually do for your health.
Tooth decay is an infection that first attacks the outer tooth enamel and then continues to advance until it infects the inner pulp. It can then travel through the root canals to the roots and bone. Without intervention, the infection will result in tooth loss.
We use a root canal treatment to save the tooth from this fate. During the procedure we remove and disinfect all of the diseased or dead tissue within the pulp and root canals. We then fill the empty chamber and canals with a special filling and seal the tooth to prevent any further infection. And while technically the procedure renders a tooth unable to respond to thermal sensitivity or tooth decay, the tooth is still alive as it is attached to the periodontal ligament and its blood supply and nerve tissue. The tooth can still "feel" if you bite on something too hard and it doesn't affect the tooth's function or health, or a patient's overall health for that matter.
As to Dr. Price's theory, extensive studies beginning in the 1950s have examined the potential health risk of root canal treatments. The latest, a 2013 patient survey study published in a journal of the American Medical Association, not only found no evidence linking root canal treatment to cancer, but a lower risk of oral cancer in 45% of patients who had undergone multiple root canal treatments.
While root canal treatments do have potential side effects, none are remotely as serious as this online "factoid" about cancer. It's far more likely to benefit your health by saving your tooth.
If you would like more information on root canal treatment, please contact us or schedule an appointment for a consultation. You can also learn more about this topic by reading the Dear Doctor magazine article "Root Canal Safety."
By Northern Quality Dental
April 11, 2017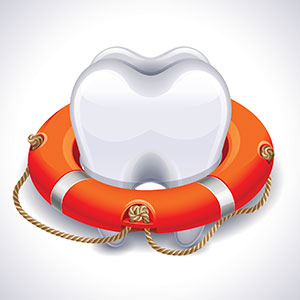 It's no exaggeration — dental implants have revolutionized teeth replacement. Life-like and durable, implants are the closest thing in design and function to a natural tooth.
In fact, there's only one thing better than a dental implant — a real tooth. For function and long-term oral health, you can't beat what nature provided you in the first place. So before you finally decide to remove and replace that problem tooth, consider these other options for saving it.
Root canal therapy. Tooth decay can do more than cause cavities — it can work its way into the pulp, the innermost layer of a tooth. If it isn't stopped here, it could continue on to the roots and put the tooth in real danger of loss. A root canal treatment removes the infection from the pulp and root canals and replaces the space with a filling. A life-like crown is then bonded or cemented to the tooth to protect it from further infection.
Aggressive treatment for periodontal (gum) disease. This other dental disease is just as damaging as tooth decay. Caused by bacterial plaque, the gums around a tooth become infected and inflamed. As it moves deeper into the tissues and inflammation progresses, it can affect supporting bone causing it to dissolve. To prevent this potential bone loss, it's important to seek out and remove hidden pockets of plaque. This may require surgery to access the roots for plaque and calculus (tartar) removal, but it's well worth it to preserve the tooth.
Bone grafting. As mentioned before, gum disease can ultimately lead to bone loss. But even when bone loss has occurred (a substantial threat to a tooth's survival) we may be able to reverse it with bone grafting techniques. During this procedure we insert grafting material at the loss site along with substances that stimulate growth. The graft serves as a scaffold for new bone cells to grow upon. Over time the bone volume increases and helps stabilize a weak tooth.
Of course, your best option is to avoid dental disease in the first place with daily brushing and flossing and regular dental visits for cleanings and checkups. That and treating dental disease in its earliest stages will help ensure you'll have the best teeth possible — your own.
If you would like more information on options for treating diseased teeth, please contact us or schedule an appointment for a consultation. You can also learn more about this topic by reading the Dear Doctor magazine article "Save a Tooth or Get an Implant?"